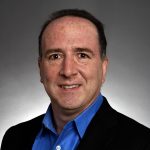 Law Firms and Technology — Too Conservative?
The legal profession has rich and storied traditions. Unfortunately, this has helped contribute to the perception that it is overly conservative. In this article, we'll examine 5 reasons law firms should invest in technology now.
The conservative nature of many law firms is one of the reasons the industry has been slow to embrace technology. Of course, many law firms have adopted basic technologies, such as electronic billing (e-billing), which has all but replaced traditional paper invoices in offices worldwide.
But most law firms don't go far enough.
The truth is when it comes to transforming their profession with the latest technological advances, the law profession is woefully behind almost every other industry. This is a shame because by adopting the latest technological advances, legal firms can see a vast improvement in how client services are delivered.
There are hopeful signs that this stubbornness is gradually changing. One of the driving forces behind this alteration of the legal landscape is competition.
Firms that don't embrace technology have to play catch-up with those that do. As the legal services market changes, firms that offer the most efficient solutions will be the ones that thrive.
Here are five (5) reasons law firms should invest in technology now:
1.      Law Firm Technology Eradicates Inefficiencies
In many firms throughout the country, billing inefficiencies are rampant. This includes a lack of automated systems to record billables, hopelessly vague invoice descriptions, and the absence of convenient payment channels.
Law firm practice management software (such as LEAP Legal Software) will help eradicate these problems. Software like this allows you to seamlessly capture your time and expenses, making your work so much easier.
This will also help you to dramatically lower your costs.
2.      Law Firm Tech Creates a More Collaborative Environment
Technology also helps create a more collaborative environment. This allows for quicker completion of tasks since everyone is working as a team.
One of the best ways to foster collaboration is by embracing the power of the cloud. Once you do that, you'll be able to work anytime and anywhere while being connected to your team.
3.      Technology Saves Time
Technology is a fantastic time-saver — from filing documents electronically, to utilizing artificial intelligence to help analyze thousands of pages of case files.
Technology saves time by accurately capturing billable hours. Some legal professionals spend vast amounts of time every week doing this. Their time can be better spent doing other things. Using legal billing software (such as Centerbase, LEAP, Sage Timeslips, or Time Matters) a firm can more efficiently keep track of time spent on individual clients and tasks.
Data can be retrieved instantly, which means no more lost paperwork, and no time spent tracking it down.
4.      Technology Helps with Training
Traditional classrooms are a thing of the past.
Technology allows for the remote delivery of bite-sized nuggets of knowledge, making the process of learning engaging and efficient.
5.      Law Firm Technology Increases Client Satisfaction
Perhaps more importantly than anything else, technology investments increase client satisfaction with the law firm. For law firms to deliver the highest client satisfaction levels possible, they need to embrace cutting-edge technological solutions now.
Workflow Analysis
There's no question that new technology has the potential to improve the legal services you offer by boosting client value.
Ask yourself, "What processes am I trying to improve?".
If you have several broken processes, don't try to cure these on your own. A complete workflow analysis, of the type conducted by Circle Management Group, can provide you with a roadmap — a way forward — to bridge the technology gap in your practice.
Conclusion
These days, the legal profession is undergoing revolutionary change as a result of technological forces such as artificial intelligence, big data, and the adoption of ever more sophisticated software.
Don't let technology scare you — embrace it now! Properly investing in technology is the smartest way to use a firm's resources and help ensure its continued growth.