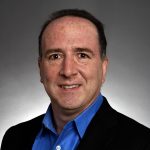 Law Firms and Technology — Communicating with your Clients
The earliest laptop computers were big, bulky, heavy and expensive.
It's no wonder most people couldn't see how they would ever be practical.
But the technology adoption curve (or technology adoption lifecycle) reminds us that those who embrace technology reap the rewards that laggards miss out on. That's why when it comes to communication technology for your law firm, you need to consider what constitutes the best possible client experience.
The ability to communicate is one of the essential skills every lawyer must have to be successful.
Why not take that fundamental skill into the technological realm?
Technology Adoption in Your Law Firm
Today's tech-savvy clients are no longer content with face-to-face meetings as the only way of doing business. They don't have to settle with this archaic method because modern communication technology makes it possible for attorneys to conduct business without always meeting clients in person.
Technology adoption at law firms doesn't always happen quickly. In general, there's a natural resistance to change, as some attorneys feel that technology takes away the firm's human touch. That doesn't have to be the case, however.
If you've been slow to adopt new technology, you need to level up and use as many of these methods as possible. By doing so, you'll increase the probability that when clients require legal services, they'll choose you because you are forward-thinking and easily reachable.
Here are a few ways you can use technology for client communication:
1. Live Chat
Clients check out your website when they're trying to decide if they want to hire you.
You can use website chat to speak directly to those prospects, answering any questions that might be on their minds. During the COVID-19 era, this is a perfect way to give them the information they need with minimal human contact.
So, invite them to chat.
In some cases, they might not be ready to accept your gracious invitation, preferring instead to search for information on their own. However, when someone needs legal services ASAP, your invitation could mean the difference between winning over a new client or losing them to a rival.
Make sure the software allows you to turn off chat when nobody is available to answer client questions.
2. Chatbots
You can use chatbots to answer questions posed during hours that live chat isn't staffed.
The primary reason for having a chatbot on your firm's website is to make sure a potential client doesn't leave before giving you their contact information.
Unlike a human, a chatbot doesn't take vacation or bathroom breaks — it works tirelessly around the clock, while you sleep, to give visitors to your website either the answers they seek, or the assurance you will respond directly to their question.
You can program your chatbot to offer details on each attorney in your firm, answer in-depth questions about specific areas of practice, as well as other things.
3. Videoconferencing
These days, an increasing number of businesses communicate with their clients using video conferencing software — there are many products available.
The widespread availability of broadband (high-speed) Internet has made it possible for doctors to offer diagnoses hundreds of miles away, or therapists to offer remote sessions.
Many law firms use videoconferencing technology for internal meetings. Because of the pandemic, law firms are seeing their clients via video chat as well.
You can use videoconferencing to make it convenient for your clients to meet with you.
Even if you'd prefer to have your initial conversations in person, you can still use the technology for subsequent meetings.
4. Online Portals
Online portals exist to provide compliant, password-protected virtual spaces where attorneys and clients can meet to discuss a case's particulars. Communicating and sharing documents this way can be safer than phone or email.
5. Text Messaging
According to Thomson Reuters, 32% of clients say they communicate with their attorneys via text. Be sure to review guidelines governing client/attorney communication before you implement this practice.
Conclusion
Remember these takeaways when considering your use of technology for client communications:
If you want to win repeat business from clients, you need to invest in cutting-edge communication technology.
Lawyers need to communicate with a client using the client's preferred method.
When you give your clients the most up-to-date communication options, you'll create a superlative customer service experience.