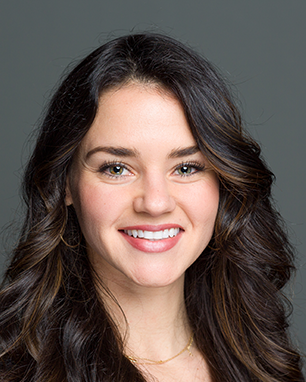 Santina Umbach
Sales & Marketing Specialist
Santina Umbach is thrilled to be joining the Circle Management Team!
After receiving her BFA from The Boston Conservatory, she spent a decade touring the world as a singer/performer. In her spare time she enjoys documentaries, playing her guitar and teaching vocal lessons to her students.
Santina's interpersonal skills are put to good use in her role as Client Success Coordinator where she interacts with CMG clients as well as other Team Members to ensure the CMG client experience is an exceptional one.
Santina is also an avid thrifter and is extremely passionate about sustainability and the planet. She stumbled upon the legal world by happenstance and is ready for this new adventure.